Welcome to North Point Prep!
North Point Prep is a privately owned family inspired learning center in Alpharetta, GA that has been providing quality care for children since 1997.
We provide early education for your child and inspire learning through discovery and exploration.
Ages 6 weeks to 12 months.
Surrounding Your Child with Learning and Fun
North Point Prep's teachers and staff are passionate about your child's well-being, safety and early education.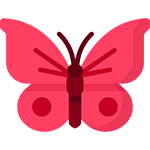 Our teaching method follows The Creative Curriculum®. We empower learning through discovery.
We partner with local business to provide in-school active enrichment such as dance classes, soccer, tumbling, and ball play.
Visit our blog Foxie News for school news and updates for our parents!.
Countdown to Summer Camp 2023
Tell us about you and your little one! We will contact you within 1-2 business days.